7heaven - the Brand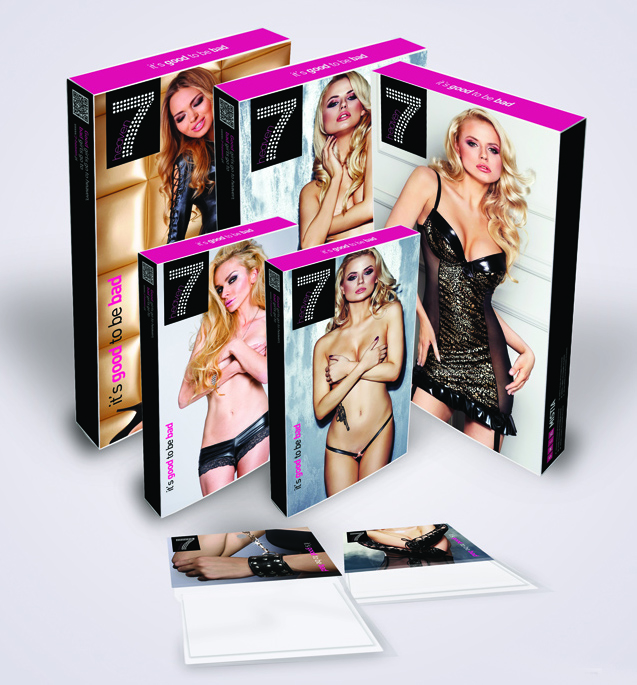 7heaven is a unique brand that does not follow trends but creates them. What distinguishes us on the market is the originality and uniqueness of design with attention to detail. Underwear and accessories are created with real passion from the highest quality materials of mainly European origin.


7heaven lingerie and accessories are both luxurious and affordable. 7heaven lingerie and accessories are made from the highest quality materials and fabrics mainly of European origin.
Our products are sewn from 2 unique fabrics:

- Ace Stretch Vinyl - high quality lack with a beautiful, mirror shine, with a pleasant to the body soft fabric bottom, high elasticity and stretchability, perfectly fitting to the body

- Ace Glossy Wetlook - high quality wetlook with unique, subtle gloss, high elasticity, perfectly fitting to the body, with increased fabric thickness for durability
All models are made in Poland, which allows us to achieve the final high quality of the product.

7heaven is also a brand that is not afraid to experiment and surprise. New products are added to our collections throughout the season – so watch out for the news as our collections keep growing the whole time. The collections currently include lingerie, dresses, vinyl and imitation leather goods as well as accessories.

The creators of the brand 7heaven are very well aware that every woman likes to feel special. Elegant stockings or hold-ups and g-string/panty are added to the most of our products to create wonderful sets. A characteristic feature of our models is a large number of metal fittings and beautiful decorations.

Our products are packaged in a beautiful box with a large product picture and 7heaven logo, which creates a perfect present for the loved one.
7heaven - it's good to be bad